This is my entry for the Lego Star Wars scene contest. (official) I've put lots of time and effort into it, and I'd like some comments!

Overview: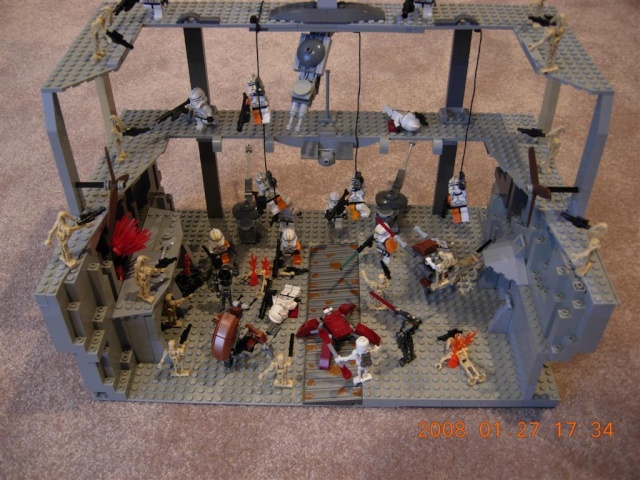 One of four rappeling troopers: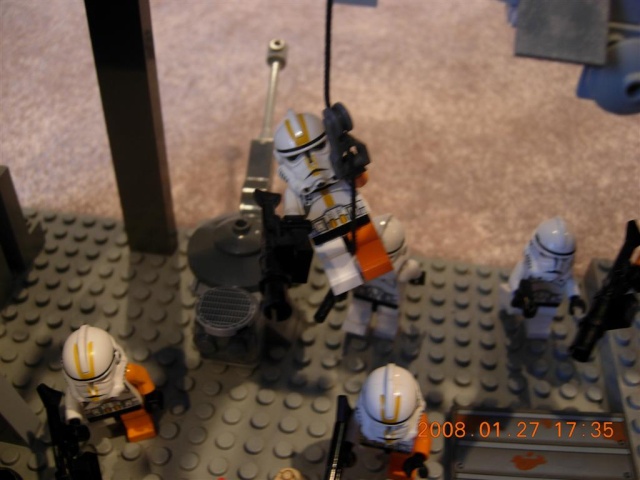 Droid-eye view (note the magnaguard):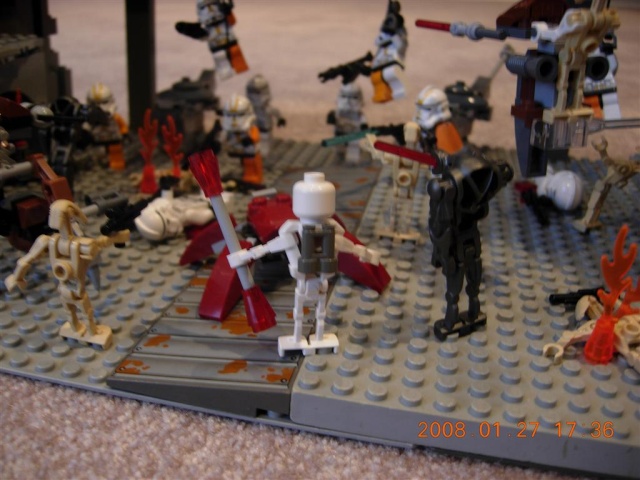 From here on it will be links.
Man down!!
STAP incoming
Descending Trooper
Hanger AA gun #1
Hanger AA gun #2
Rear view of battle
Hanger gun
Kaboom! Blooey! Baam!
CIS Crawlers, comin in!
The top view
You can view the whole gallery when moderated
right here
.
Now onto the CIS droid pictures:
Purist Magnaguard
The Crab Droid
All credit goes to
Pepa Quin
on this. Mine is based off of his.
Droideka Modded
This is
OOM-9's
droideka. Thanks to OOM-9 to providing instructions to his Droideka for my use!
So...That's it I guess. If you missed it, this is my official entry into the Lego Star Wars scene contest.
Please comment! I worked VERY hard on this!